Trekking in the Himalayas - February 14, 2003
Pictures from my 11-day trek through the Annapurna mountains in the Himalayas of Nepal.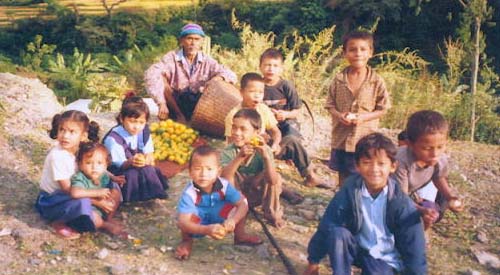 There are lots of people along the mountain trails. Here a bunch of kids hanging around a man selling oranges.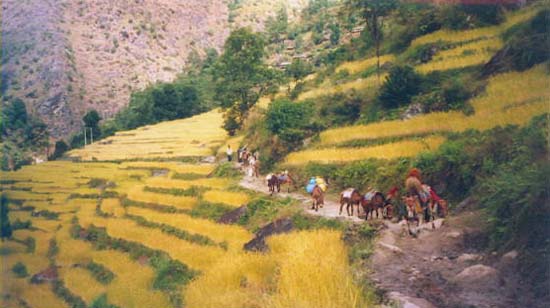 A pack of donkeys (mules, maybe?) carrying supplies on the paths through terraced rice fields.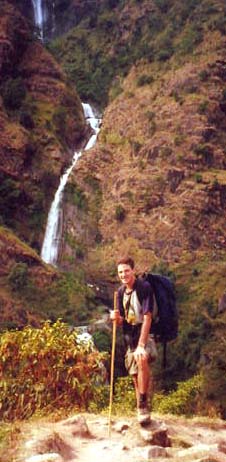 In the lower altitudes there were heaps of small waterfalls.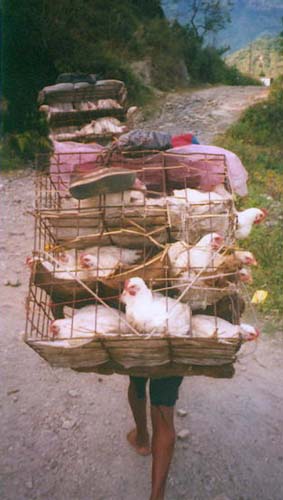 Everything brought in to the mountain villages has to be ported in. Here a couple of young boys are bringing in some chickens.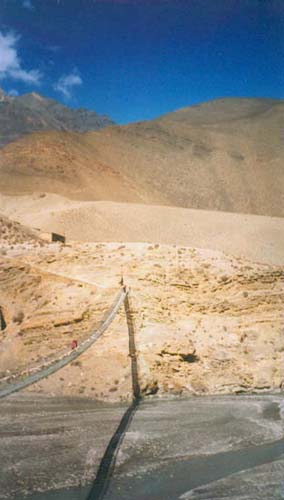 One of many bridges crossing the rivers that cut through the himalayan mountains.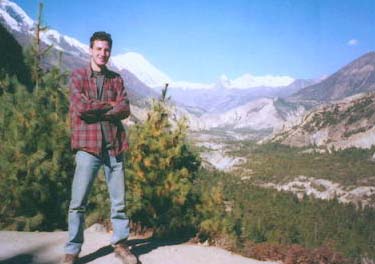 Me in the mountains.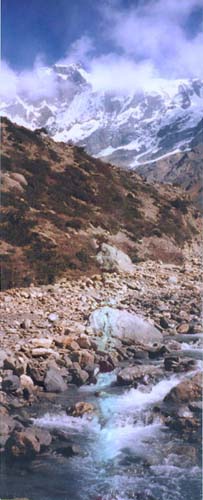 This was actually a panoramic shot taken vertically, but it looks kinda squeezed on the net. Sky, snow, mountains, and a river - it's all there.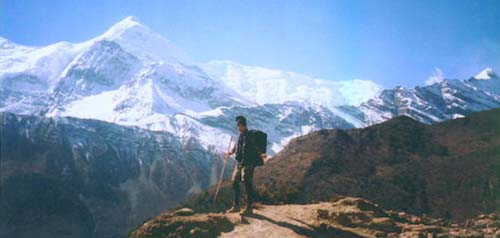 If you look closely you'll see I'm wearing long-johns under my shorts. It'd be cold as hell in the morning, and then as we started walking we'd have to start stripping off layers.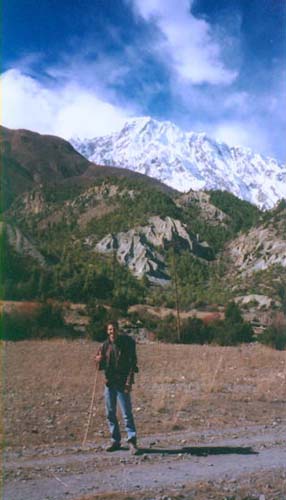 Me in the mountains.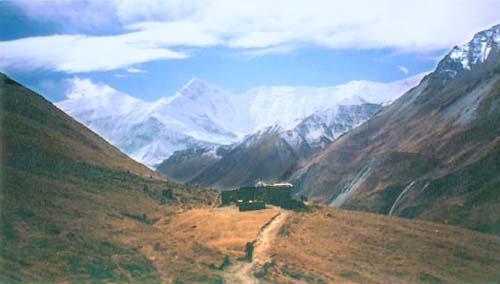 Near the highest point we climbed to, there was a little tea house in the middle of nowhere.
But wait, there's more! Click NEXT for some strange sights in India



| June 6 Update | July 5 Update | Northern Laos | Southern Laos | People in&nbspLaos |
| Trekking in the Himalayas | India and Nepal |