Some pictures from Malaysia and Thailand - June 6, 2002
Here's just a handful of pics from Asia...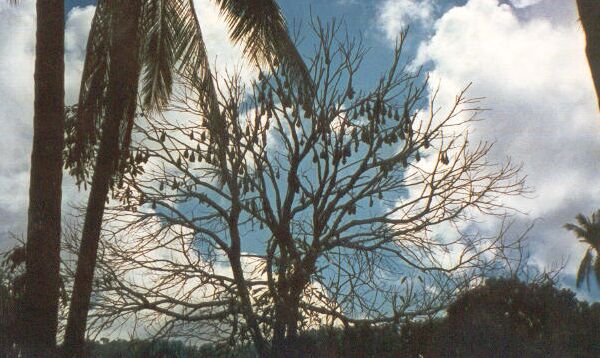 April 18 - Tioman Island, Malaysia. Tree full of "flying foxes" (bats).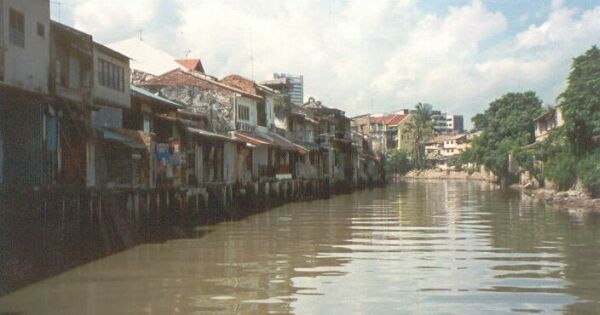 April 21 - Melaka, Malaysia. The houses along the river that runs through the city.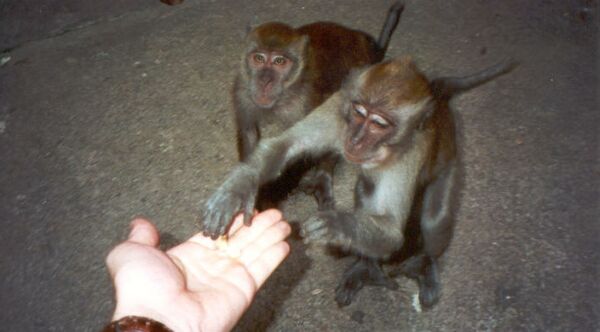 April 26 - Kuala Lumpur, Malaysia. Hand feeding some wild monkeys at the Batu Caves, just north of the city.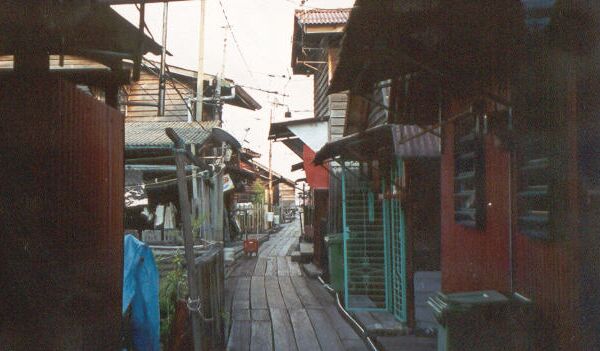 May 4 - Penang, Malaysia. This is actually a dock, but you have to walk past all of these little homes to get to the water.

May 6 - Northwestern Malaysia. Khulula, the sailboat I was on for five days.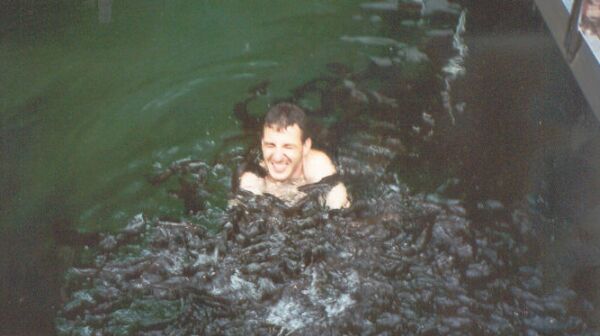 May 7 - Near Langkawi, Malaysia. That's a lot of catfish. You can see one is sitting on my right shoulder flapping around.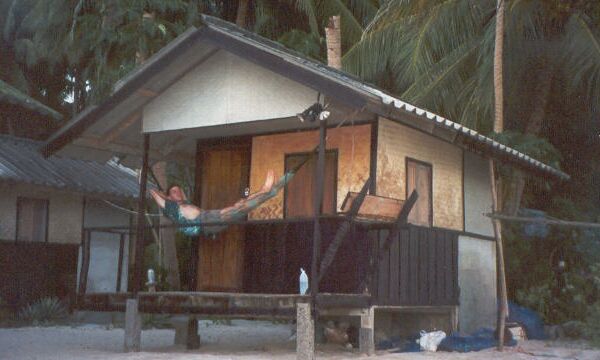 May 25 - Ko Pha Ngan, Thailand. Just hanging out in front of my bungalow, listening to the waves crashing on the beach. This place cost me 150 baht per night - about US$3.75 or Cdn$6.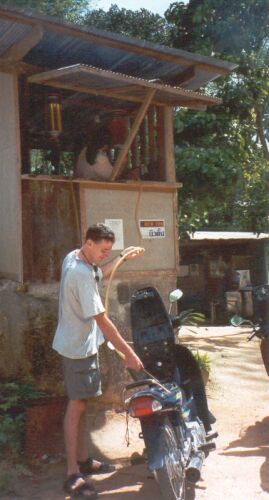 May 27 - Ko Pha Ngan, Thailand. I rode all over the island on this bike. A typical gas station on the island - you can't see the barrel of gas, but you can see the glass measuring cylinder above it. A handle is cranked to transfer gas into the measuring cylinder, then the cylinder is drained via the hose. Not quite like the Esso station.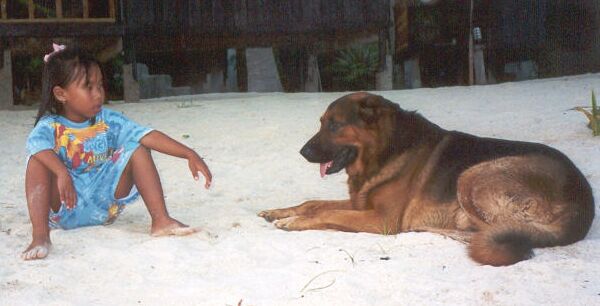 May 30 - Ko Pha Ngan, Thailand. This little girl lived next to where I was staying on the beach. She's not happy with one of our guarddogs, Rex, who, along with his partner in crime, Ollie, almost ripped another dog on the beach to shreds.


| June 6 Update | July 5 Update | Northern Laos | Southern Laos | People in&nbspLaos |
| Trekking in the Himalayas | India and Nepal |