Some pictures from Thailand - July 5, 2002
Here's some more Asia pics, mostly from Kanchanaburi, 150km/90mi northwest of Bangkok.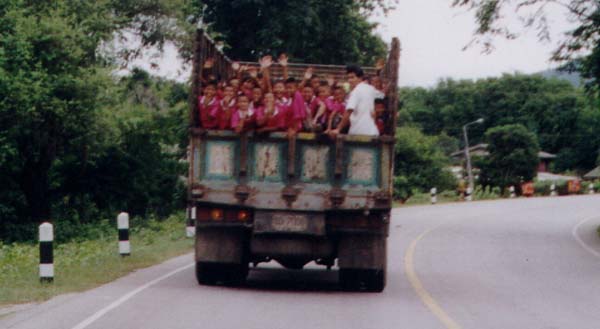 June 9 - Kanchanaburi - Truck full of waving kids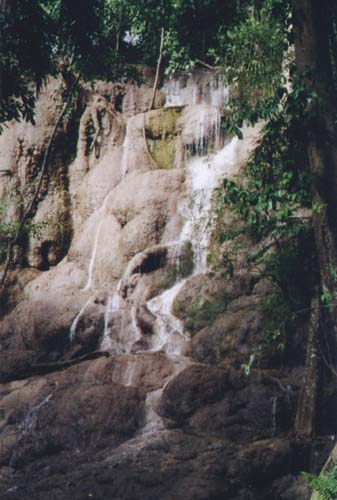 June 10 - Kanchanaburi - Soi Yok Noi waterfall, one of many that I visited.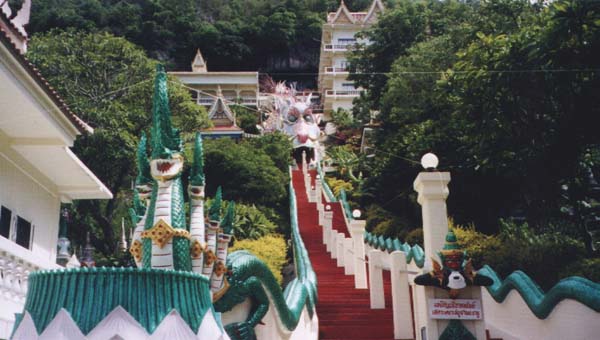 June 11 - Kanchanaburi - This temple has a staircase going up to it that leads into the mouth of a dragon, and then continues to snake it's way through the dragon's body.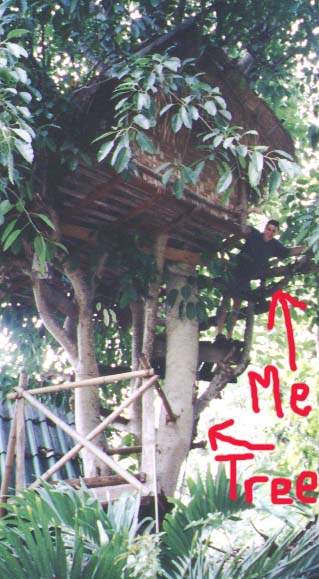 June 27 - In Pai, a small country town in the northwest of Thailand, I lived in a treehouse for five days.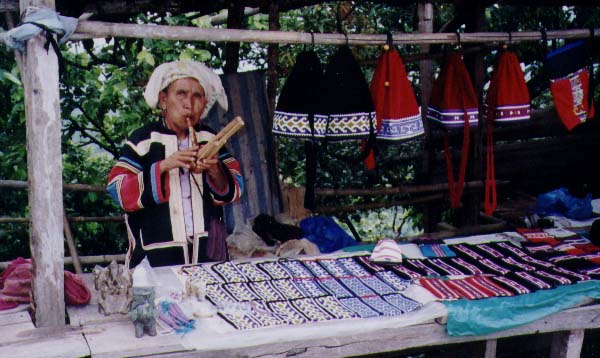 One of the hilltribes women selling her crafts at the peak of a mountain road. She's playing this funny instrument that sounded like a non-threatening version of the bagpipes.
Wat Pa Luangtabua Yannasumpunno
I spent 4 nights at a monastery 40km north of Kanchanaburi. They had all these wild animals there...Geese, donkeys, peacocks, monkeys, horses, boars, tigers, you name it...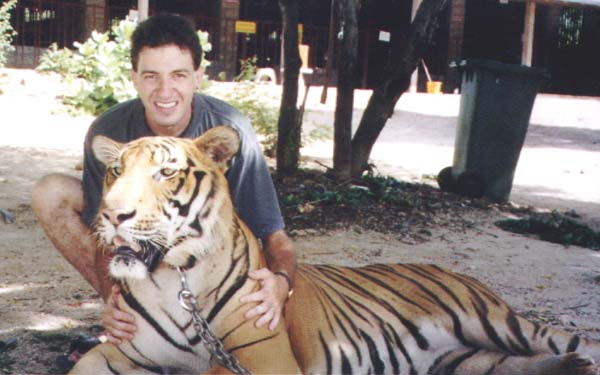 Me and Payu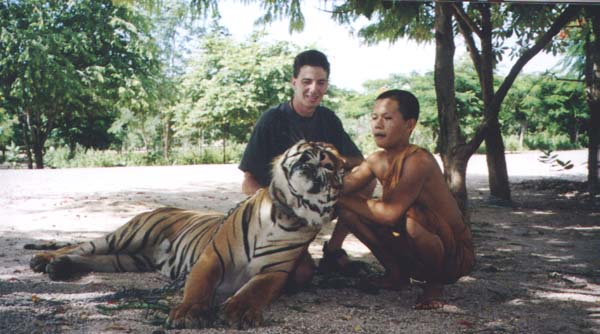 "Oh yeah, right behind the ears...Yeah, that's it...Mmmmmm..."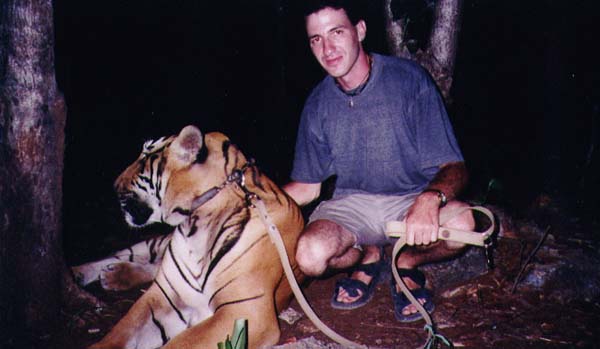 Who wants to go for a walk?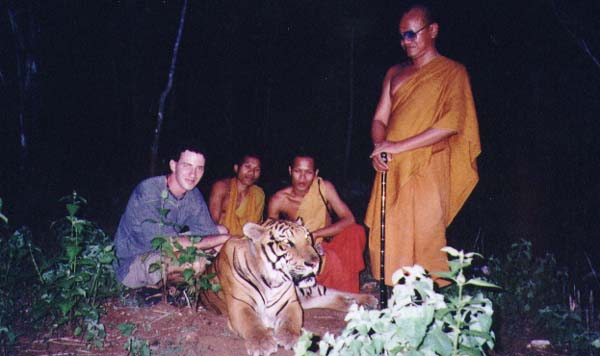 Now I see why the tigers like the monks...They dig the colours!



| June 6 Update | July 5 Update | Northern Laos | Southern Laos | People in&nbspLaos |
| Trekking in the Himalayas | India and Nepal |