Green Tortoise
Cross Country Eastbound
August 9 - 19, 2000
Days 10 - 11
Niagara Falls (Day 10 continued)
More Niagara falls....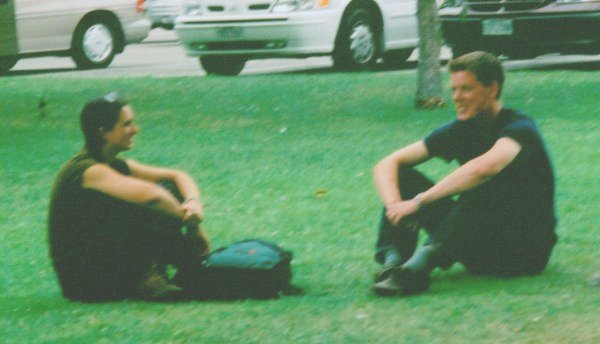 Monique and Marc hanging out.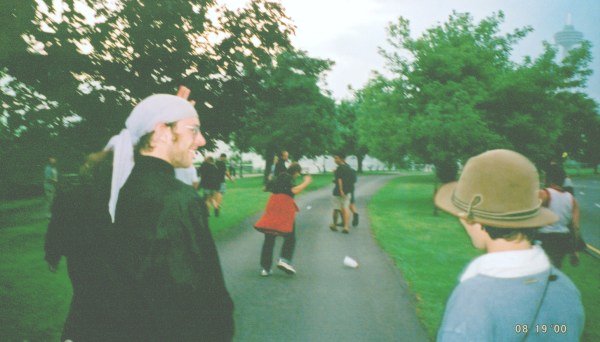 I think we were actually playing football with a water bottle here...

Marc, Emily, Mark, and Arne by the falls.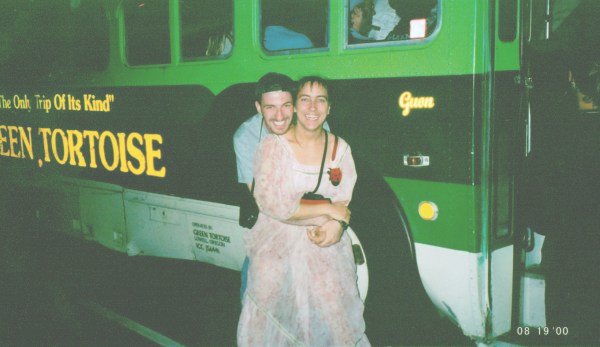 Me and Sue.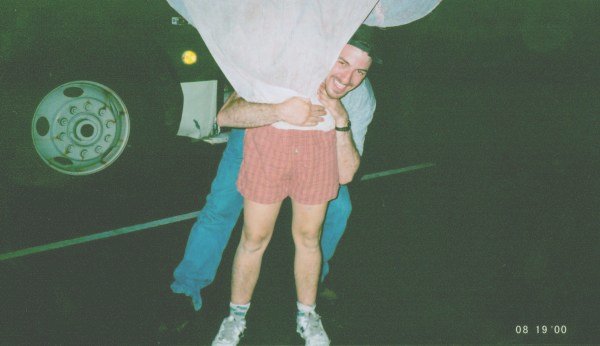 This is what Sue wears under her dress.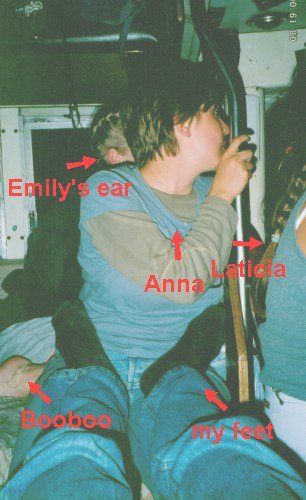 Put your feet up and relax...
The Day the Bus Broke Down, again
On day 11, we had our third bus breakdown, but this time, Sue and Laticia were unable to repair it.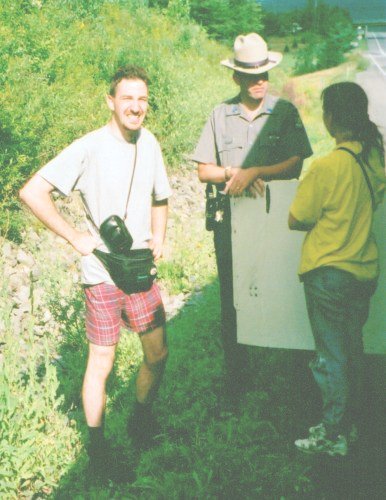 A New York State Trooper stopped to offer assistance. When I realized I was standing on a highway in my "sleepy shorts" (boxer shorts) with a police officer approaching, I ran back into the bus to get... my camera.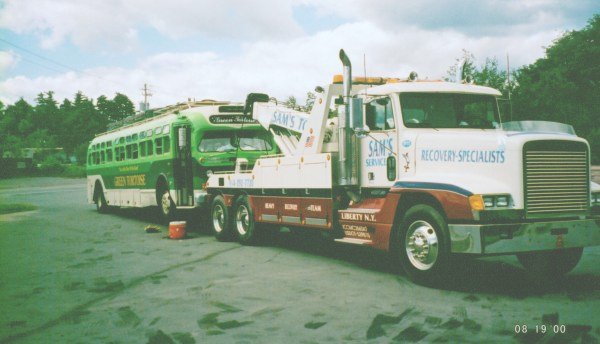 We were towed to Monticello, NY, where we took two buses to New York City. Unfortunately, the splitting of our group was very sudden, and quite emotional. Luckily, most of us did end up seeing each other in New York again.



| Intro | Day 1-2 | Day 3-4 | Day 5a | Day 5b | Day 6 | Day 7 | More Day 7 | Day 8-10 | Day 10-11 | NYC Part 1 | NYC Part 2

Back to Rich's Picture Album