Green Tortoise
Cross Country Eastbound
August 9 - 19, 2000
Days 8 - 10
Day 8
I only took one picture on day 8, and now that I'm putting the web page together, I've noticed that I didn't scan it. Oh well.. Esssentially, we did some shopping in Albert Lea, Minnesota, had showers in Madison Wisconsin, met two cool people, Henry and Carmen, whom we took to Chicago with us for a night of clubbing.
Crane Creek - Day 9
Ok, seems I didn't get many good pictures of anything at Crane Creek, so the gist of it all: Crane Creek is an outdoor bird sanctuary. We spent the day eating, checking out the Visitor's Centre, and playing volleyball.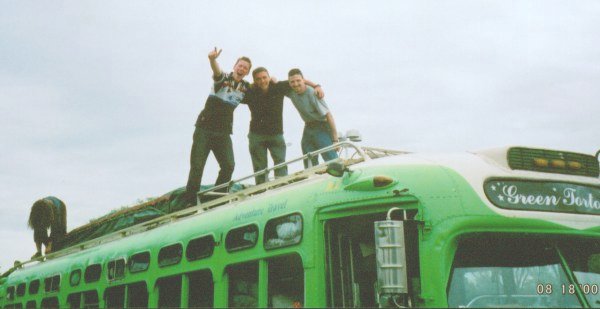 Marc, Mark, and me on the roof.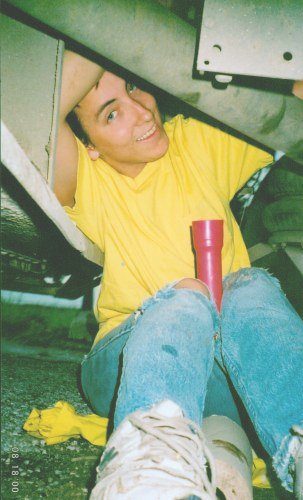 Sue fixing the bus (again). This was our second breakdown.
Cleveland, Ohio
We dropped by Cleveland for dinner. I remember how heartily Sue laughed when she saw the city's meager skyline.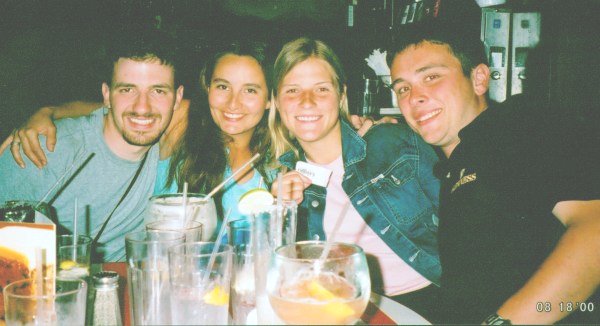 Me, Fabiola, Nikolina, and Mark at T.G.I. Friday's.
Niagara Falls - Day 10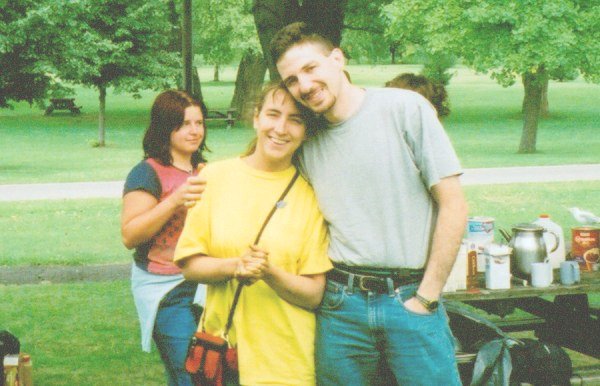 Me and Sue in near the Falls...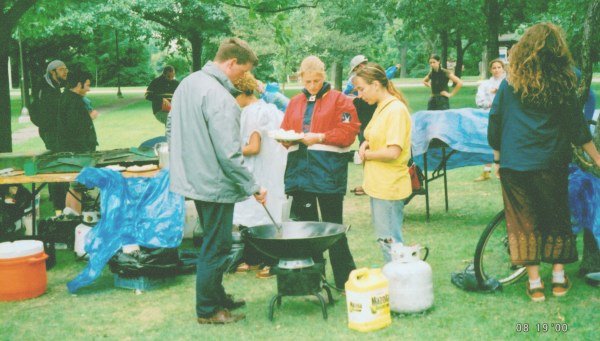 Nikolina and Sue humbly wait for food while Marc pokes at it to make sure it's dead.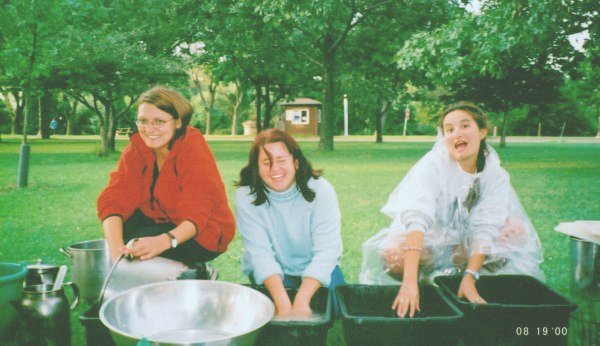 Angelica, Ingrid and Faby love to do dishes. Fabiola broke out the serious water protection today.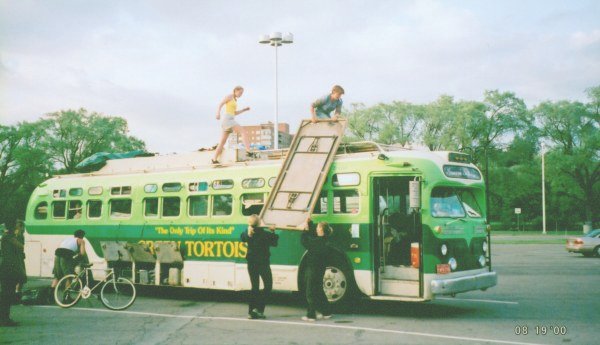 Emily, Anna, Emma, and Aline put the tables back onto the roof of the bus.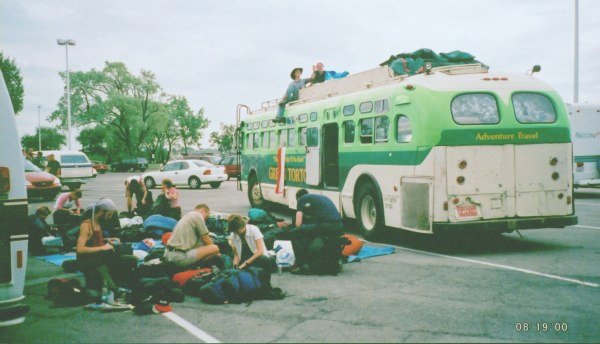 We did a "bus toss" before we left. We found almost everything that we'd lost during the trip. Items lost during the trip are said to be "in Torbit". A shirt I bought in Yellowstone Park on day 5 was lost later the same day. I gave up hope of finding it when it failed to show up on day 7's bus toss and bus swap. But, Alas! It showed up on day 10's bus toss.



| Intro | Day 1-2 | Day 3-4 | Day 5a | Day 5b | Day 6 | Day 7 | More Day 7 | Day 8-10 | Day 10-11 | NYC Part 1 | NYC Part 2

Back to Rich's Picture Album