A Year in Australia
Wildlife in the City
Here's a few pictures of some of the wildlife I found in the city.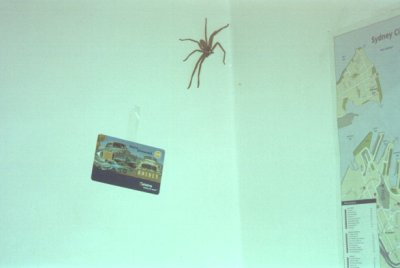 I found this Huntsman Spider in my livingroom on a drunken St. Patrick's Day eve. Beside him is a phone card I'd taped to the wall. You can see the spider is about the same size.


Another spider incident. Jen had come home to discover a spider stuck between the glass and the screen of her bedroom window. On the right: Jen is horrified. Marie is relieved that this isn't her window.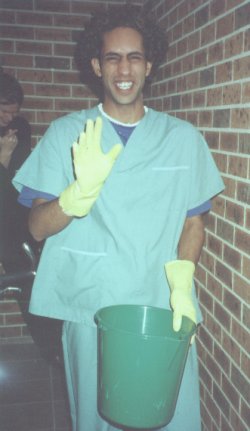 This is how Zally dresses for Australian Spider Removal Duty.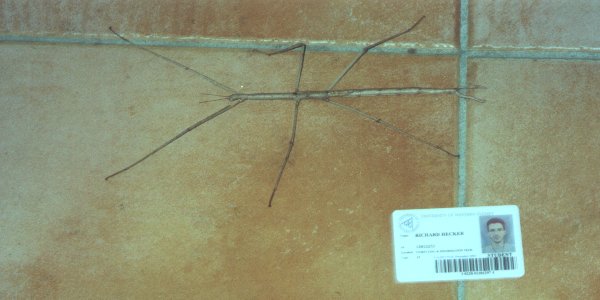 Mr. Stickey, the Stick-Bug that made a number of appearences on various balconies in Harris Park. That's my student ID card next to him - you can see that he's about 10 inches (25cm) long.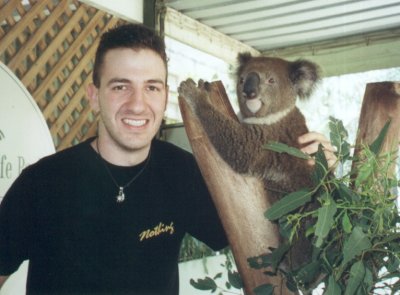 Me and a Koala! Taken at Featherdale Wildlife Park.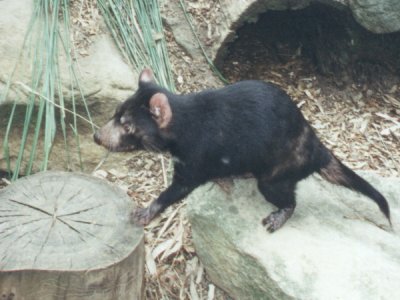 The infamous Tasmanian Devil: Watch out, he makes a noise that would scare Vincent Price.


Taronga Zoo is perched on the northern side of the Sydney Harbour, it has one of the best views of downtown Sydney.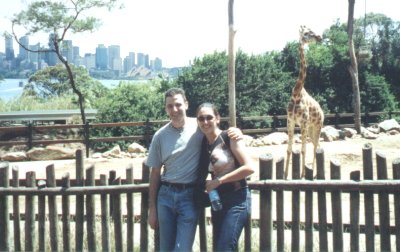 Me, Maria, a Giraffe, and the city in the background. A zoo with a view.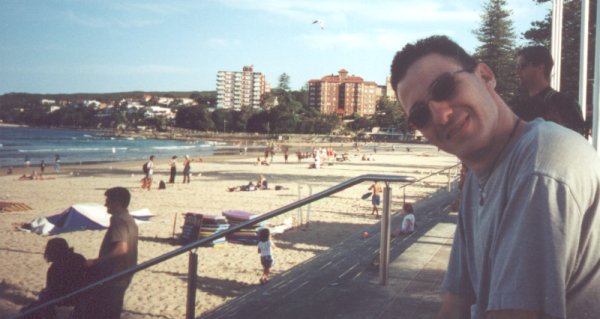 Me at Manly Beach, in the northern bits of Sydney.


| Intro | My Move and My Hair | The People in Harris Park | Moving Up to Parramatta | Sydney's Wildlife |

Back to Rich's Picture Album