Tour of Oz
Cairns
August 1 - August 11, 2001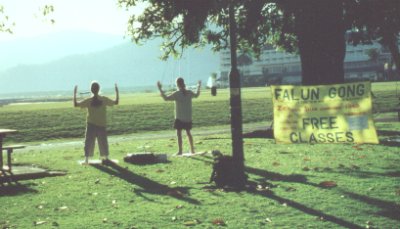 While waiting for a bus, I watched these guys stand motionless to the sun for fifteen minutes. At least it's free.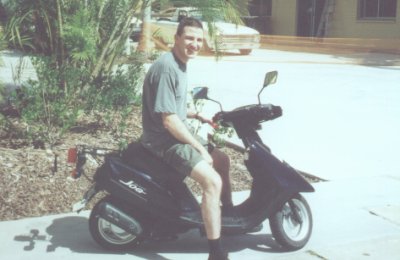 I rented a scooter and explored the area.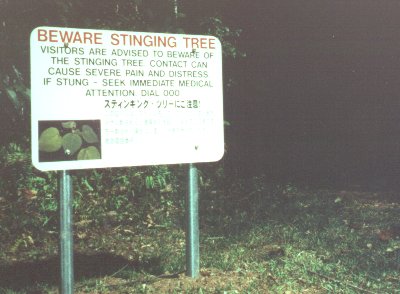 The sign says:
BEWARE STINGING TREE
Visitors are advised to beware of
the stinging tree. Contact can
cause severe pain and distress.
If stung - seek immediate medical
attention. Dial 000.
Crystal Cascades
Having driven my rented scooter at the dazzling top speed of 55kph (30mph) with absolutely no destination in mind, I came across a place called Crystal Cascades. The area was pretty quiet - hardly anyone else around, which surprised me, as it was such a beautiful place for a hike. One day it'll make it into the guidebooks and the party will be over.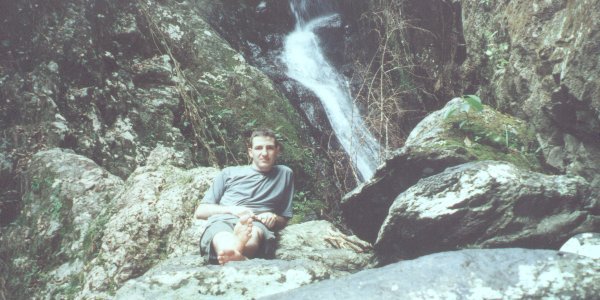 Hey, I took this picture myself. Damn, I'm good!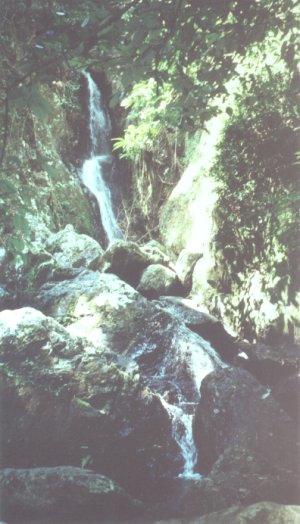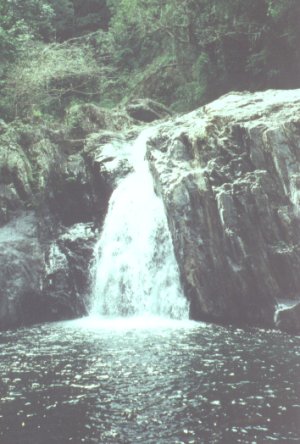 Back to Sydney
After Cairns I took a plane to Brisbane, where I stayed for three boring days, and then I took another plane back home to Sydney.

I don't think Brisbane has to be a boring place, but when I got there I didn't know anyone, and I was eager to get home. I'd travelled for two amazing months, and I needed a bit of rest.


| Intro | Sydney to Canberra | Canberra to Melbourne | Melbourne to Adelaide | Into the Outback | Flinders Ranges to William Creek | William Creek to Coober Pedy | Coober Pedy to Uluru | Uluru and Kata Tjuta | Kings Canyon | Alice Springs to Cape Tribulation | Cape Tribulation | Scuba Diving | Cairns to Sydney

Back to Rich's Picture Album