Tour of Oz
Uluru and Kata Tjuta
July 23 - July 24, 2001
Uluru
Uluru, also known as Ayer's Rock, is a really big red-coloured rock in the middle of Oz. We're not just talking about a big boulder, we're talk enormous: The hike around it is about 10km (6mi), and it stands 350m (1100ft) tall - about as high as the 90th floor of the Empire State Building.

It looks like a big smooth blob from afar, but up close it's surface is riddled with holes and alcoves and plenty of character. Actually, I think Kata Tjuta is more beautiful, but Uluru is the big popular tourist attraction. Go fig.


Uluru.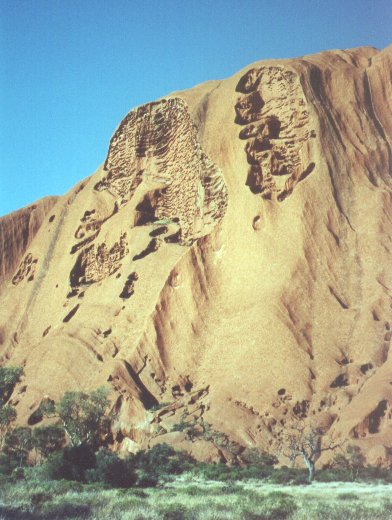 The surface of Uluru is far from smooth.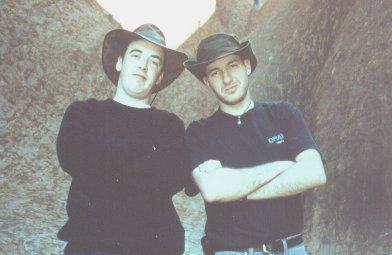 Me and Gary somewhere on the hike around Uluru.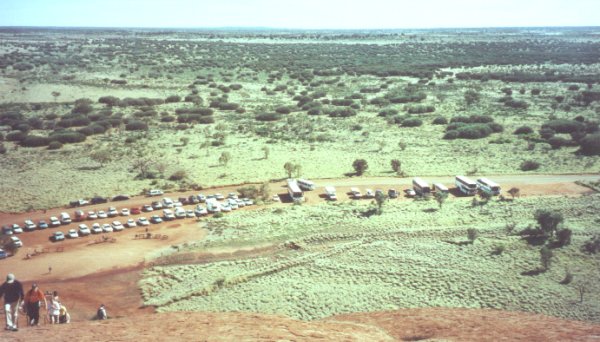 Gary and I climbed about a third of the way up the rock to check out the view.
Kata Tjuta
Kata Tjuta (also known as The Olgas) lies about 30km east of Uluru. Although Uluru enjoys more fame, I thought Kata Tjuta was far more beautiful.


Kata Tjuta in the distance, taken from Uluru.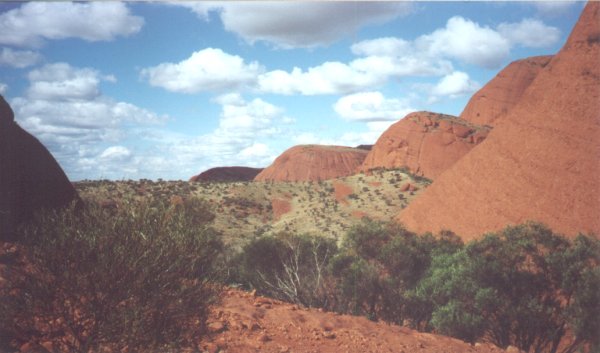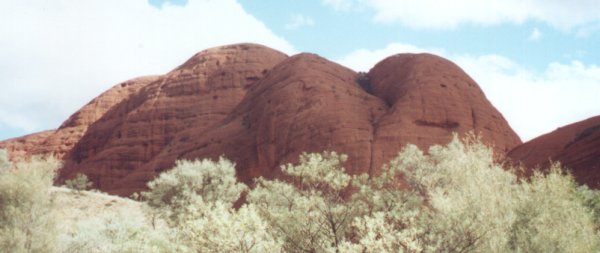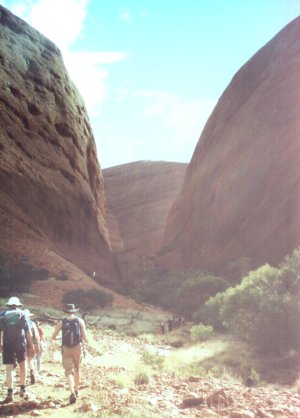 | Intro | Sydney to Canberra | Canberra to Melbourne | Melbourne to Adelaide | Into the Outback | Flinders Ranges to William Creek | William Creek to Coober Pedy | Coober Pedy to Uluru | Uluru and Kata Tjuta | Kings Canyon | Alice Springs to Cape Tribulation | Cape Tribulation | Scuba Diving | Cairns to Sydney

Back to Rich's Picture Album