Rich on the Flying Trapeze
This small video clip was taken with a digital camera on February 2, 2002. It was a bright day, and unfortunately the camera made me into a dark shadow for most of the clip, but I swear that's me!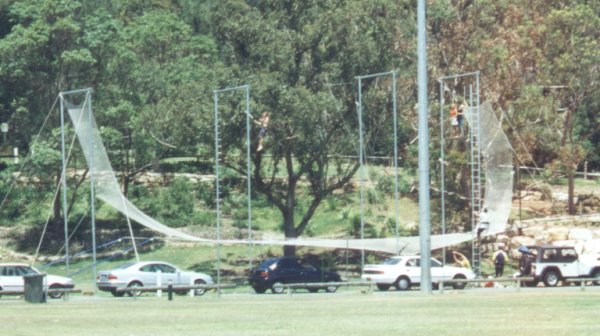 The trapeze training grounds at the Sydney Academy of Sport.
Back to Rich's Picture Album